Mechcon Corporation has extensive experience in both the application and development of rotor dynamics computer programs. The expertise includes the design and the analysis of a wide variety of industrial rotating machinery. Steady state and transient lateral and torsional calculations are routinely performed.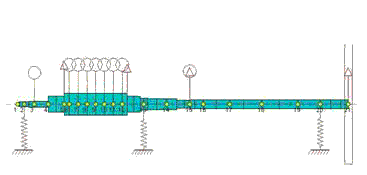 In some cases, the structure beyond the bearings, or foundation, may have significant effect on the dynamic of the system. Although most rotor dynamic codes allows for an elementary foundation representation, a more general foundation model may be needed to provide a better system representation and improved correlation with test data. Techniques are available, including the use of experimental data, to generate a more detailed foundation mass, damping, and stiffness model for these special cases.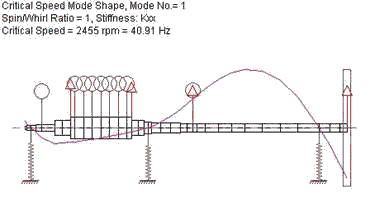 Mechcon Corporation utilizes the finite element code DyRoBeS© to conduct rotor dynamics analyses of complex systems. The DyRoBeS© finite element based computer program has several options and features for performing various lateral and torsional analyses and is considered to be a state-of-the-art platform for rotor dynamic simulations. Along with an extensive bearing library, the program has the capability to model a variety of rotor/bearing systems.